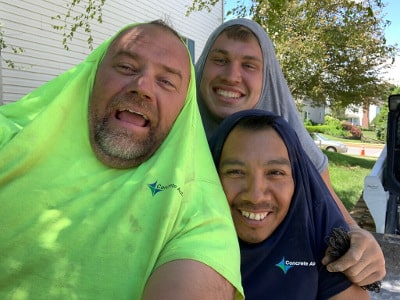 Join our Team of Concrete Artisans
Culturally, we are not your "typical" concrete company. And by that we mean that it's not all about the work. Yes, we work hard, but we encourage an environment of learning, growing and being challenged in a relationship oriented, respectful and fun setting. We take pride in the diversity of our team, in the skilled art of what we do and in the relationships we build with clients we do it for.
To top it off, we offer competitive benefits packages and salaries as well as the perks and personalized feel of a small, family owned and oriented company that understands the need for balance between work and home.
Experienced in concrete or not, if we sound like a good fit for you, let's get the ball rolling, beginning with getting to know you via our online application.